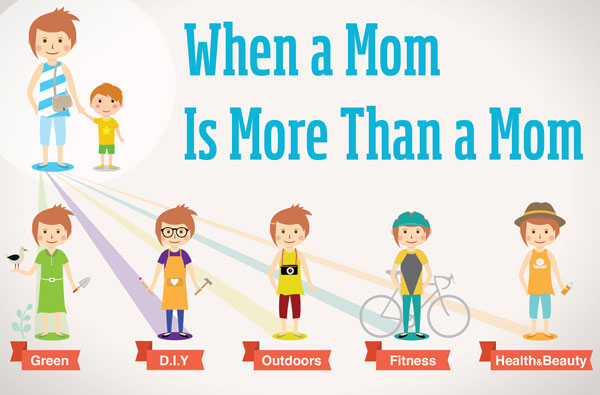 Loved seeing your daughter's soccer photos on LinkedIn yesterday! And thanks for endorsing me for Project Management on Tumblr.
Wait, that's wrong. Kid photos go on Facebook. Resume stuff goes on LinkedIn. And gifs from Sunday's Game of Thrones go on Tumblr.
Different Social Networks for Different Things
You know instinctively to use different social networks for different things. Maybe you don't use that many social networks (though we encourage you to try Snapchat, just once, because it's fun), but if you're online more than a couple hours a week you probably use more than one.
For example, most people reading this article probably rely on LinkedIn for business, Facebook for family, and Twitter for news. A scrappy few among you may also use Path for friends or Pinterest for collections or Snapchat for those random thoughts. The fact that you follow Recode on Twitter and you "like" Angry Birds on Facebook means something. It means that while you might be the same person wherever you go, you say and do different things in each place.
When a Mom Is More Than a Mom
Okay, social data company. What does this have to do with marketing? It means that researching our audiences often reveals associations that we expect and some we didn't expect.
It means that some of the same audience members show up in different personas. Moms are not only moms. Some moms plant flowers. Some of them love TV. Some of them listen to heavy metal.
For our customers, sometimes it means we'll suggest the most common related personas for an audience, to help broaden targeting. And it also means that the campaign wrap-up report sometimes highlights a surprising new trend for a target audience. (Hey, CPG marketer! Next time you think about including "Home Automation" in your target or your ad creative!)
People Are Jewels
When you work with interest graph targeting as opposed to demographic targeting, you quickly learn that people have many sides, like jewels have facets. Rather than let ourselves be overwhelmed by their complexity, we should appreciate all we can learn from people and their varied interests.
Related articles and books:
April 10, 2014 - 6 months ago
Tweet
Posted In trendsTargetingtumblrPinterestfacebookTwitterfoursquare
Comments »