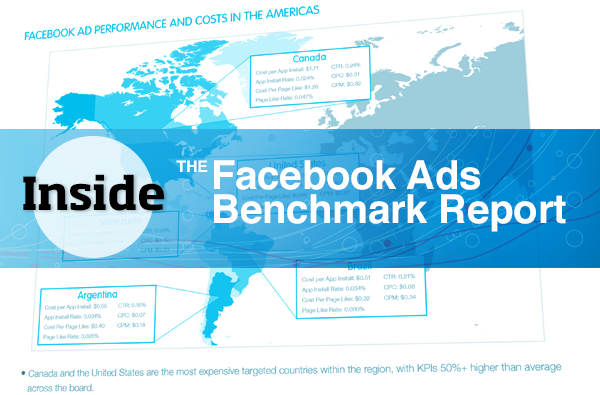 Salesforce has released its Facebook Ads Benchmark Report, showing how Facebook ads perform on Social.com, their social ads portal product. The report is long in pages but rather light on real insights. In classic 140 Proof fashion, we've distilled 29 pages down to their essence here to save you time.
Here's what's in the report:

SPONSORED STREAMS SUBDUE RIGHT RAIL REMNANTS: The feed is the secret. Ride the stream. Presence in stream versus right rail makes all the difference. Advertisers enjoy 6-15x better response rate in feeds versus right rail.
DARK DAYS FOR DAILY DEALS AND DATING SITES: paltry response rates of less than 0.2% keep these categories in the proverbial bottom of the barrel.
ANEMIC PERFORMANCE: Most Facebook ads continue to deliver low-performing CTR comparable to traditional web banner ads. The few exceptions are Facebook's Sponsored Page Posts + Place Checkins.
CANADIANS ARE CHEAP LIKERS: Premium Canadian "Likes" go for $1.26 ea, vs. homegrown Made-in-America  Likes @ $0.64 ea.
DOMESTIC DOMINATES: The US and Canada are the most expensive targeted countries, with KPIs 50%+ higher than average across the board.
Read the full report here.
June 12, 2013 - 1 year ago
Tweet
Posted In facebookperformance
Comments »