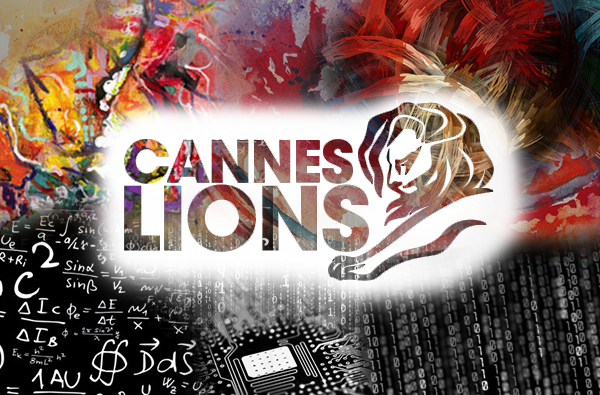 Ad creatives are a lucky bunch so far as careers go. They get to showcase their creative chops for 30 seconds during the Super Bowl, have entire TV shows written about them, and each year, they flock to the stunning French Riviera to celebrate the best of their industry at Cannes Lions. It's a cumulative conference done in such spectacular style that few other industries' annual gathering —maybe aside from The Oscars—can't really measure up. And while the festival bills itself as honoring creativity, this year's celebration, which ended just this past weekend, should have included another headline alongside it: discussing the potential of ad tech. Industry analysts noted that ad tech firms and players were just as present at this year's awards. It wasn't just the business deals that they brought to the table, either. The heightened ad tech presence this year became emblematic of advertising community's shifting dynamic, and how it's quickly bridging the divide between Madison Avenue and Silicon Valley.
A Glimpse Into The Future of Advertising?
Traditionally, Cannes has been a playground for advertising execs to showcase their best work. This past week though, Silicon Valley had just a big of a presence—and they weren't there to just sip rosé on the French Coast. Instead, their presence was both strategic and symbolic. Big tech companies like Google, Facebook, and Yahoo! crowded in along the coast to boast about their ad offerings and reach. Ad tech companies like Rubicon Project attended to nail down business deals and showcase their digital platforms for advertising. And in Cannes' "cyber" category, or its digital advertising field, there was a 39% increase in submissions this year from last year.
All of these trends suggest just how integral technology has become to advertising, and how it's shaking up what once was an archaic process. One of this year's biggest takeaways? There's no need for the Don Drapers of the world to be timid when it comes to advertising technology— these new advancements in how ads are bought, sold, and placed will only help to boost business and solidify an agency's offerings to a brand.
Cannes - The Next SXSW?
If this year's increase in media attention around Cannes Lions is any indication, Cannes has not only shifted in its attendees, but within those paying attention as well. Once a niche industry event, it's clear that Cannes Lions is rapidly developing into a more mainstream event. Cannes Lions was once limited to recapping the past year in advertising. Now it forecasts what we can expect from the next year as well. This shift parallels another mainstream tech conference, SXSW, and its own meteoric rise. And like SXSW, which began as a conference for the film and interactive industries, Cannes Lions may soon become a showcase not only for the ad world, but also for exciting, emerging technology. At this rate, who knows— with all these changes within the ad world and the conference itself, maybe we'll see Cannes Lions 2015 decorated with a few indie band acts a la SXSW, too.
Related articles:
June 25, 2014 - 2 months ago
Tweet
Posted In events
Comments »