5 notes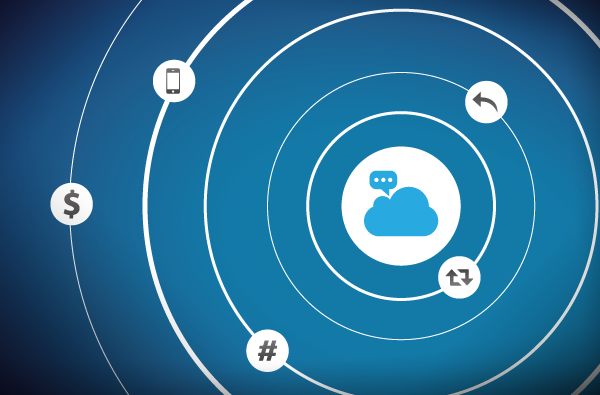 How much of Twitter's billion dollars of revenue this year will be paid to Eric Rice of Portland, Oregon? Because he may be able to take credit for inventing the Retweet.
Mr. Rice has no official connection to Twitter Inc, but he and many other ordinary Twitter users like him are responsible for some of the most distinctive, fun, and profitable attributes of the Twitter product.
The Ecosystem: Twitter's 11 Secret Herbs and Spices
Many essential Twitter features were actually created by the ecosystem: users and developers who launched apps, built features, and started major trends that Twitter ultimately adopted into the official product experience. 
Among the many contributions of the social ecosystem are 5 essential Twitter features you'd never guess were invented by people who didn't work for Twitter:
1. Retweets
Invented by users by April 2007
First supported by Twitter August 2009
Fact: what some marketers might consider the holy grail of Twitter wasn't invented there, and it took the Twitter team two years to support it. 
The idea of repeating a tweet probably started with correcting mistakes, since tweets aren't editable. For example, the oldtweet archive indicates @derekpunsalan was first to use the word "re-tweet":

Will fight the urge to re-tweet despite accidental spelling error(s).

— Derek (@derekpunsalan) 

March 16, 2007
But others wanted to "Re-Tweet" too, to share great tweets with their own followers. The words "Re-tweet" and "Retweet" were soon shortened to "RT" instead, and retweeters gave credit by including the username of the person who first tweeted it.
Who exactly invented the Retweet? History is unclear. Tim Haines of Favstar, an ecosystem app tracking Twitter favorites, unearthed evidence of early use of "ReTweet" in April 2007. Based on Haines's research, Eric Rice (@ericrice) of Portland, OR appears to be the first person to use "Retweet" to pass a tweet to his followers:
ReTweet: jmalthus @spin Yes! Web2.0 is about social media, and guess what people like to be social about? Themselves. Social Narcissism

— Eric Rice (@ericrice)

April 18, 2007
Ecosystem clients like twhirl and tweetmeme started supporting retweets in early 2008. Twitter didn't start including a Retweet button on the site until two and a half years later, August 2009. Even though all tweets now have a Retweet button, you'll still see people typing "RT" or using other forms to quote tweets. 
2. Replies
Invented by users November 2006
Supported by Twitter May 2007
Replies are another great invention originating not with Twitter but in the ecosystem. Not only did people want to broadcast what they had for breakfast, they also wanted to comment on it. The @ reply format — the @ symbol followed by the username — drew from conventions already in use elsewhere on the internet (IRC, for example). Garrett Murray puts forth this tweet from Robert Andersen, designer at Square, as the first @ reply:
@ buzz - you broke your thumb and youre still twittering? that's some serious devotion

— Robert S Andersen (@rsa)

November 3, 2006
The reply was created by users in 2006 and officially acknowledged by Twitter, six months later, in 2007.
3. Hashtags
Invented by users August 2007
Supported by Twitter July 2008
While some active tweeters might consider Trending Topics indispensable, there was no concept of trends on early Twitter.
First came topic tracking. The early Twitter product team understood the value of following concepts as well as people, so they launched an experimental feature called Track to allow users and developers to track keywords. 
But what most people hadn't yet learned about Twitter users is that they're interested in keywords only until they're not interested. Favorite topics come and go. During events like SXSW and when news broke, people wanted ways to follow specific topics network-wide. Borrowing from Flickr and IRC, users began tagging their posts with hashtags: a topic or keyword prepended by the hash (#) sign. Chris Messina is widely credited with proposing the hashtag:
how do you feel about using # (pound) for groups. As in #barcamp [msg]?

— Chris Messina™ (@chrismessina)

August 23, 2007
One of the first apps to analyze hashtags was Hashtags.org, which launched in October 2007 and would track the hashtags of all users following @Hashtags. Apps like Twitag and iTweet also helped users watch tweets on specific topics. 
What Twitter needed to support the hashtag was its own search engine. In July 2008, ten months after the hashtag was invented, Twitter was able to support hashtags with search by acquiring ecosystem company Summize. The Summize team took over major engineering duties thereafter. After that, hashtags were officially supported, allowing people to click hashtags to see what others were tweeting on the topic. 
With the Summize team's help, hashtags and other popular phrases were later featured as Trending Topics, which brands can now buy for up to $100,000 a day.
4. iPhone App
Invented by the ecosystem November 2008 
Acquired by Twitter April 2010
What most Twitter users know as Twitter's iPhone app actually began in the ecosystem. In its early history, Twitter's product team focused on web experience, with Twitter's only mobile play being the mobile-optimized m.twitter.com. In the meantime, developer Loren Brichter created an ecosystem app called Tweetie that let people read Twitter feeds in a customized app for the iPhone. It was first released in November 2008.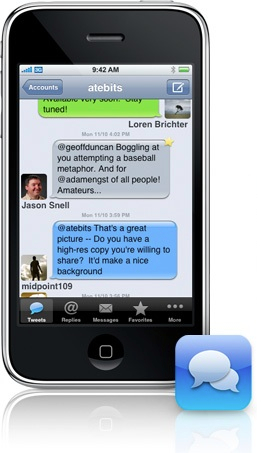 Tweetie was one of many ecosystem apps available for iPhone. Fans blogged heavily about which app was best, with great apps like Birdfeed, Twitterific, and Tweetfire winning lots of users too. An exceptionally popular app, Tweetie was regarded by developers (and industry watchers like Daring Fireball) as one of the best-designed Twitter apps of its time (pull-to-refresh being the shot heard round the iOS world).
The amazing proliferation of ecosystem apps helped win and keep new Twitter users. And as more people signed up, Twitter, Inc. acknowledged the contributions of the ecosystem but decided it needed an official presence in app stores. In a validation of the developer ecosystem, Twitter acquired Tweetie in April 2010, a year and a half after Tweetie was first launched. And thus the popular Twitter for iPhone app was created — not out of thin air, but out of the ecosystem.
5. Social Ads
Available in the ecosystem October 2009
Available on Twitter December 2010
If you've read this far, you can probably guess where this story is going. Yes, as with other core features like Retweets and @ replies, the monetization layer for Twitter services — Targeted Social Ads — were invented and launched not by Twitter HQ, but by the ecosystem. 140 Proof first launched targeted social ads, based on the interest graph, in 2009. Unlike celebrity endorsement platforms like Adly, 140 Proof sells advertising media, to help brands reach beyond their followers — which is essential for achieving the scale that big brands need.
Even though Twitter has won much publicity over their Promoted Products, Twitter didn't begin privately testing their beta advertising product until April 2010. 140 Proof had already officially launched both self-serve and full-serve access for brand advertisers in  January 2010, almost a year before Twitter finally began to unlock access to their ad product in December. 
Twitter ads are still playing catch-up with the ecosystem, as only last month did Twitter enable brands to target based on geography.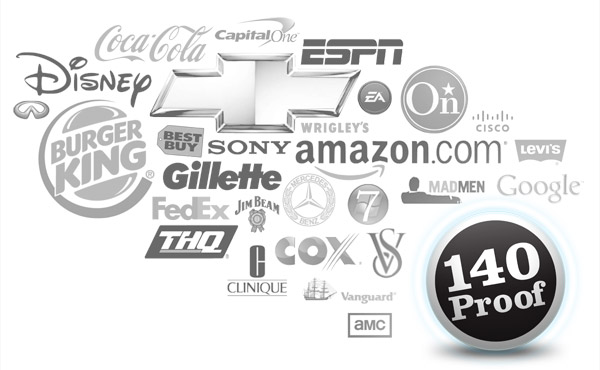 In 2012, 140 Proof celebrates 3 years of helping great customers launch social campaigns.
The Social Ecosystem Is a Force for Innovation
So much of what we regard as being truly Twitter originated among devoted users and developers. Follow recommendations, embedded photos, and even automatic streaming were all invented somewhere else before they made it to Twitter.com. This abundance of innovation was made possible by two things: Twitter's commitment to an open API  and the passionate devotion of ecosystem developers and Twitter users. And Twitter's product team leadership should be commended, too, for recognizing the value of ecosystem contributions and integrating them into the Twitter product.
At 140 Proof, we consider ourselves not only a participant in the ecosystem but also a patron of it. Developers of apps like Echofon, iTweet, UberSocial, and more are all ecosystem innovators that we're proud to support as their monetization platform. Promoting innovation is one of our core values, and we're firmly convinced that the ecosystem is poised to deliver even more for Twitter users in the future.
Background on 140 Proof
While 140 Proof began as a Twitter-centric API company, we've since blended Facebook into our offering too: targeting on mobile, relevance data for app companies, etc. (However, we kept the "140" in our name- we're nostalgic). Back then, before we had launched our Facebook offering and our mobile Proof Platform, we were very involved in the Twitter ecosystem world and followed its development closely. Here is the secret story of the ecosystem behind Twitter.
To learn more about how 140 Proof supports innovation in the social ecosystem, visit our developer site or contact us at hello@140proof.com.
This article was inspired by Garrett Murray's article "The Real History of the @ Reply on Twitter." Thanks, Garrett!
Related articles:
August 29, 2012 - 2 years ago
Tweet
Posted In TwitterTechnologyTrends
Comments »