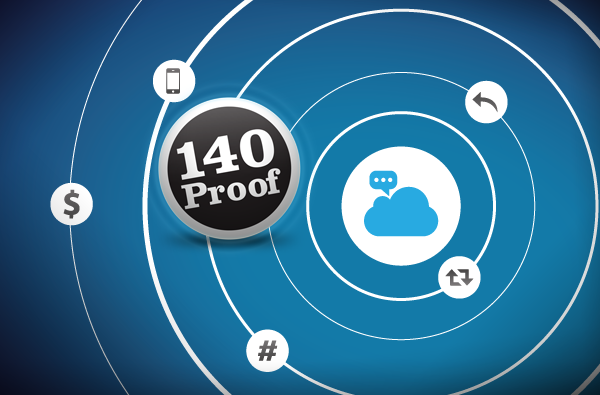 A new startup, 140 Proof, is emerging from development mode today with a social advertising service that will change the way advertisers think about advertising on social networks. While online advertising itself is nothing new, new ad solutions that perform better are interesting both to mobile app developers (who need to monetize their free apps) and to networks like Twitter, who has expressed interest in advertising solutions but has yet to reveal its plans. 140 Proof's method of targeting and matching ads delivers clickthrough rates 8 to 12 times higher than the current, un-targeted industry average, says the team, and although still in beta, can serve over 10 million ads a day reaching over half a million uniques through the app ecosystem.
The service calculates a person's "interest persona" based on public social data, and serves relevant ads to users via a patent-pending matching algorithm. Having spent three months fine-tuning algorithms and signing up advertisers, is the first Twitter advertising solution that is both self-service and optimized for individual users' interests. 140 Proof believes that targeted, unobtrusive advertising is the answer to Twitter's monetization quandaries (discussed frequently on TechCrunch).
The ads can be targeted to a custom audience based on keywords in tweets, demographic group, or influence size. "Mass-market, untargeted advertising is a waste of consumers' time and advertisers' money," said Co-Founder and CTO John Manoogian III. "140 Proof asks advertisers to rethink their ads as tweets, which, surprisingly, works."
The ads appear in third-party apps that use 140 Proof's API to serve and measure their ads. By signing up Twitter app developers, 140 Proof hopes to be the go-to solution for Twitter clients to monetize their apps.  After signing several up several smaller Twitter clients and growing its network to over half a million users, 140 Proof recently added a major Twitter client to its network and is in discussions with several others.
The ads behave just like tweets: each ad must have a real tweet associated with it so users can reply, and if desired, share the ad. The service operates like Google AdWords in that advertisers can create their own ad tweets through a self-service interface, define a specific persona to target, and then measure the effectiveness of their ad campaigns.
"Tweets, which are transparent, pocket-sized, and incredibly brief, force advertisers to get serious about reaching the right customers," said Manoogian. "140 Proof lets small and large advertisers build custom audiences, just like keyword advertising, but it all happens through the lens of Twitter. Brands who embrace Twitter and open conversations will be successful with this. Brands who hide behind mass-market, 'spray-and-pray' media campaigns will struggle — but those brands will struggle on any level playing field."
"We've seen that scalable, targeted advertising is the holy grail for brand advertisers because it gives them measurable results and real ROI. What big advertisers have been missing was a way to connect with the Twitter community in ways that users don't find obtrusive. We think we've cracked that code with 140 Proof," offered CEO Jon Elvekrog.
"As Twitter developers, we created the ad service that we wanted to use ourselves. We're sharing it with the Twitter developer ecosystem because we want Twitter's ads to be better than anything else online." said engineer Erik Michaels-Ober.
The 140 Proof team is unusual in the startup space for being a hybrid of both advertisers and technologists; the UX co-founder spent eight years at digital advertising agency Organic, while the engineering co-founder worked on the scaling architecture for email shop Vertical Response.
140 Proof is backed by a 2 million dollar venture investment from Blue Run Ventures and Founders Fund.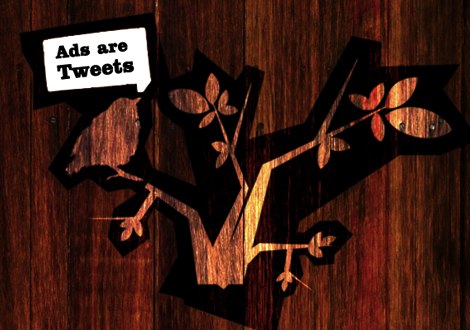 January 20, 2010 - 4 years ago
Tweet
Posted In EventsTargetingInterest Graph
Comments »