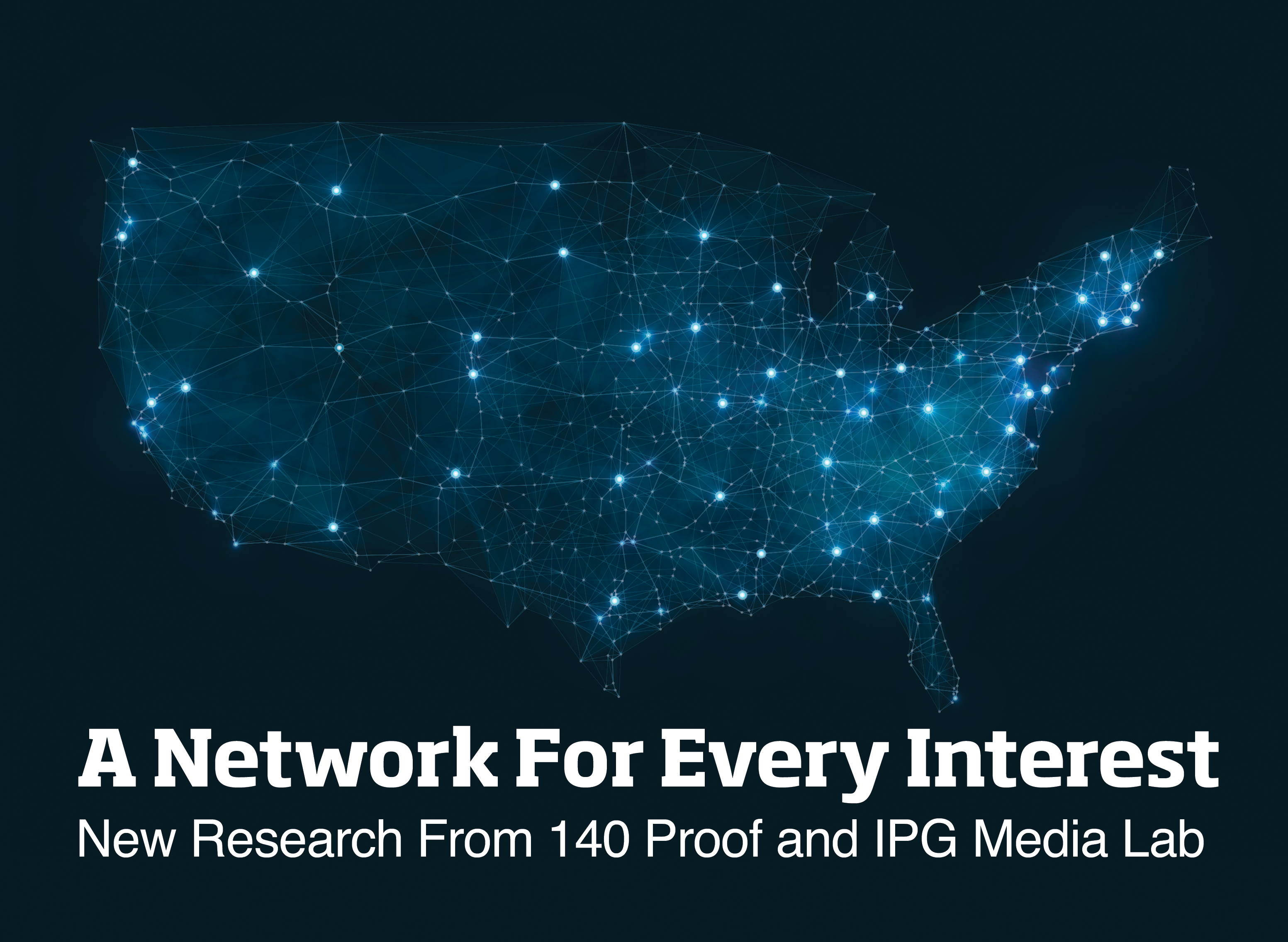 Today consumers eat, breathe and sleep on multiple social platforms. In fact, multi-platform use is so dominant that more than half of the U.S. online adult population uses two or more social platforms — and 23 percent of those use seven or more! — to serve their various interests. We find this fascinating, which is why we partnered with IPG Media Lab on a study released today that explores how consumers use multiple social networks to reflect the different facets of their unique personalities.
The study, which surveyed 500 people over the age of 18, revealed evidence of "social hygiene" — active management of who people connect with and what they share and engage with on difference social networks — indicating that users are in fact taking a conscious approach to each platform. This includes users' relationships with brands, which further impresses the need for marketers to evolve their understanding of consumer interests.
Read the Whitepaper: A Network for Every Interest
In this day and age, if companies truly want to understand individuals and provide them with the most relevant content, relying on a single social network simply won't get them over the finish line. We've discovered that treating each platform as a silo doesn't paint the full picture of who an individual really is, which can put marketers at a huge disadvantage. More than ever before, marketers need to embrace social data — and the multiple platforms that generate it — as the best way to understand the individual at the other end of the ad server.
But don't take our word for it! We've included some of the key findings from the study below so you can decide for yourself, and you can check out the full research here.

"Likes" and "follows" aren't forever -  61% of multi-platform users have un-liked or un-followed a brand when there is decreased relevance for them.


Social is mobile and mobile is social - 67% of respondents indicated that they use their social accounts to sign in to mobile applications like news, music, and gaming apps, with 91% of those respondents finding it valuable to connect to other apps via their social accounts. This allows a large number of apps to benefit from advanced audience targeting.


People convey different interests on different platforms - Multi-platform users tap into each network for various reasons. Of those surveyed, 56% use four or more social platforms, while 23% use seven or more. Furthermore, 60% of respondents agreed that they connect with different types of people, media, and brands on different social platforms, which implies that users are making intentional decisions to expose different aspects of their identity on specific network.
Social connections are fully visible across platforms - The proliferation of social networks has led people to connect to different types of people on different platforms. Multi-channel users select networks based on the nature of relationship they are pursuing. The full scope of an individual's interests cannot be deduced from a single network, as 43% of respondents said that the more social platforms you connect with them on, the better you know them. An almost equal number said that people who follow them on social networks know them better than their friends who do not.
Related articles:
May 30, 2014 - 4 months ago
Tweet
Posted In researchtrends twitter