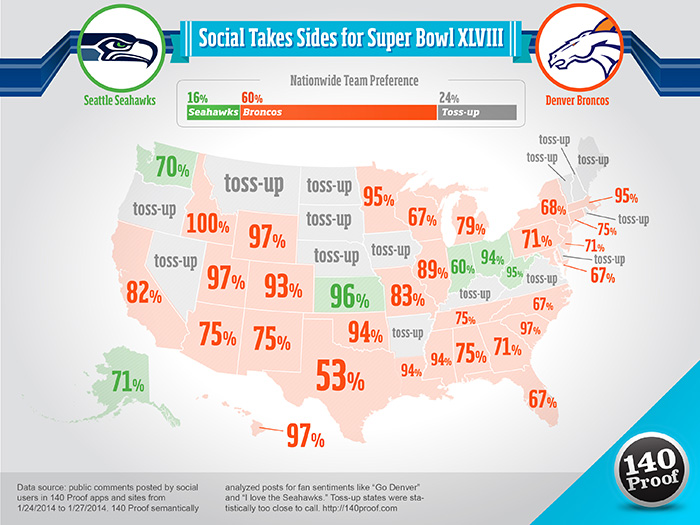 Wondering where Broncos and Seahawks fans are concentrated? We looked across the social world and put together this convenient state-by-state map.
Click the image above for a larger size.
Data source: public comments posted by social users in 140 Proof apps and sites from 1/24/2014 to 1/27/2014. 140 Proof semantically analyzed posts for fan sentiments like "Go Denver" and "I love the Seahawks." "Toss-up" states were statistically too close to call.
This map was featured in Business Insider on January 30, 2014.
Related articles:
January 30, 2014 - 8 months ago
Tweet