2 notes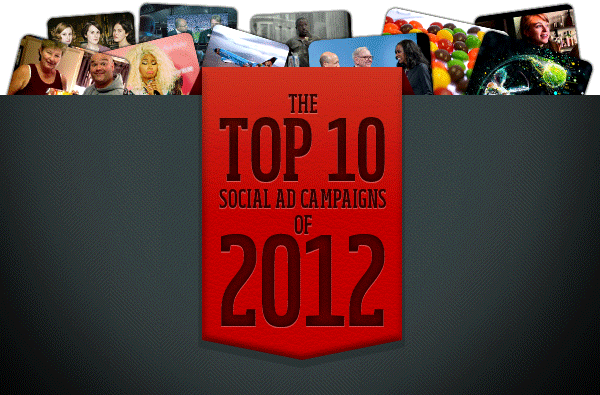 Ten campaigns of 2012 raised the bar for social stream initiatives, by virtue of their unique adaptation to the social stream, specialized targeting, or creative approach.
Let's jump in:
10. PBS: Downton Abbey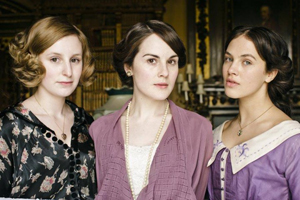 For PBS, Downton Abbey was a big hit with social users. People were always talking about it. Even Patton Oswalt couldn't help live-tweeting it. Maybe that's why the Downton Abbey Season 2 social ad campaign won such a big response with 140 Proof audiences.
Aided by interest graph targeting and exclusively focusing on native social ad units, this campaign had the highest performance (by CTR) of any campaign that ran in 2012. We doff our caps to you.
9. Alaska Airlines: Disney Dream Suite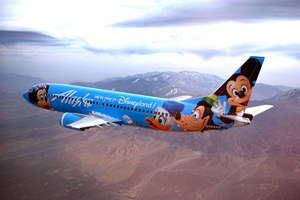 Alaska Airlines, in a West Coast initiative in partnership with Disney, aimed to drive people in social to enter the Disney Dream Suite Sweepstakes. Disney fans could enter for a chance to win an evening's stay in one of the most special places in the entire Disneyland Resort, the Disneyland Dream Suite, built to honor one of the dreams of Walt Disney.
Since 2011, moms and other family decision makers have taken to social in droves, so 140 Proof could offer Alaska Airlines a large audience to reach with the opportunity. The grand prize: a trip to Disneyland Resort, including a once-in-a-lifetime stay in the Disneyland Dream Suite.
8. 5 Gum: #TheSwitch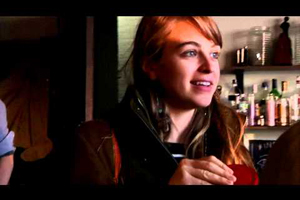 To celebrate the launch of new RPM™ flavors, 5 Gum integrated a launch campaign across multiple social platforms, most notably YouTube and Twitter. 5 Gum's flavors emphasize duality and changeability, so they decided to help people choose music according to their tastes, too. 5 Gum sponsored #TheSwitch, a live online music event where viewers chose an artist to suit their mood. Viewers could stimulate their senses by switching between bands in real time according to their mood.
The first live session launched on March 28, and viewers were invited to select an upbeat, energizing performance from Givers, or a relaxing, soulful set from Theophilus London. Archived performances are available on YouTube. 
7. Goldman Sachs: 10,000 Small Businesses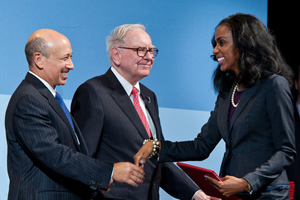 Goldman Sachs, as part of a nationwide economic recovery effort, designed its "10,000 Small Businesses" program for business owners poised for growth in selected cities across the country. 140 Proof helped amplify awareness of special content promoted by Goldman Sachs, highlighting stories of economic progress. 
Participants applied for the 10,000 Small Businesses program and were selected based on involvement in their own communities and current business revenue. They were rewarded with educational seminars and peer review from investment luminaries such as Warren Buffett.
6. Nicki Minaj: Pink Friday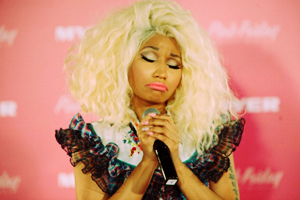 Rap artist Nicki Minaj is shooting for the celebrity fragrance hall of fame. Differentiating yourself in the celebrity fragrance market these days ain't easy: stars must contend with other big names such as Katy Perry's Purr and Lady Gaga's Fame.
To announce the availability of Pink Friday, Minaj chose social as a primary awareness vector. 140 Proof helped Minaj reach her fans through the Blended Interest Graph, targeting fashion, celebrity, music, beauty, and urban audiences. The campaign drove to the website of partner retailer Macy's, where fans could pick up the fragrance in its trademark pink-and-gold bottle. 
5. Chevrolet: Super Bowl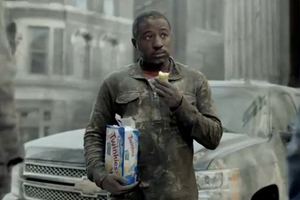 The new way to run a successful Super Bowl campaign now requires more than TV. To make it in the top ten advertisers for the Super Bowl, a brand must have a social strategy.
For Chevrolet, that meant taking over the mobile, desktop, and tablet screens of automotive and sports audiences on Super Bowl Sunday to drive awareness of their TV spot. A classic Continuity strategy. It worked! Chevrolet survived the Super Bowl, just like its trucks survived the Apocalypse.
4. ESPN: Monday Night Football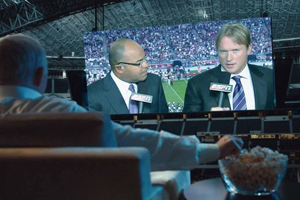 The cool thing that ESPN did with Monday Night Football was turning a standard Second Screen strategy inside out: instead of running the flight during the show in order to catch people tuning into the show, they conducted time-locked, 6-hour flights encouraging people to tune into Monday Night Football. 
Many media brands haven't yet discovered that they can build up to events in social much like they do in TV media. ESPN has one of the best, most diverse media strategies in social right now, and social is a perfect space for them, too. Sports fans are highly active on social platforms and there are a lot of influencers for them to choose from when building a targetable audience.
3. Oscar Mayer: Bacon Barter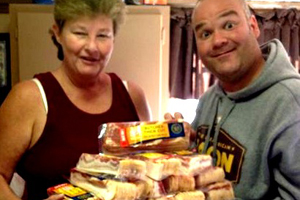 Josh Sankey had one task: cross the United States. But he also had one challenge: no money. To make his way from New York to Los Angeles, he needed to trade the only thing he had in abundance: bacon.
Oscar Mayer, seeing the potential their Butcher Thick Cut Bacon had for people nationwide, assigned Sankey the Bacon Barter assignment and promoted the journey across social, where it was most likely to be taken up by social audiences and go viral. 
2. Skittles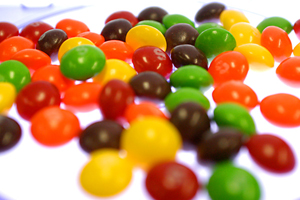 One thing that ordinary people do to set themselves apart in social platforms is they write great copy. That's what Skittles set about doing here. Sample creative from the campaign: "Remember to go through life with open hands. No one can pour Skittles into a fist."
Skittle dares to use social the way it was meant to be used. Great social creative never lasts long and isn't a perfect brand message, but it does fit perfectly in a social context. Congratulations, Skittles.
1. IBM: US Open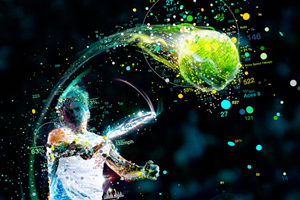 To carry off the greatest paid social campaign of 2012, IBM took advantage of the Blended Interest Graph to promote its sponsorship of the US Open. IBM took 140 Proof's powerful, standard interest graph targeting and added a twist. To reach their chosen audience of tech followers and tennis fans, they targeted the followers of influencers like IBM, Wired, Cloudera, Roger Federer, #USOpen, NBC Tennis, and the Williams sisters. Then, in an innovative expansion, they also targeted all people checking in locally at the US Open.
By using newly developed location check-in targeting, IBM reached 5,000 US Open attendees with locally-tuned messaging while conducting a larger campaign nationwide reaching fans following the event on TV. 
Related articles: 
December 14, 2012 - 1 year ago
Tweet
113tidbits likes this
ruudvanotoide likes this
140proof posted this
Posted In PerformanceCustomersInterest Graph