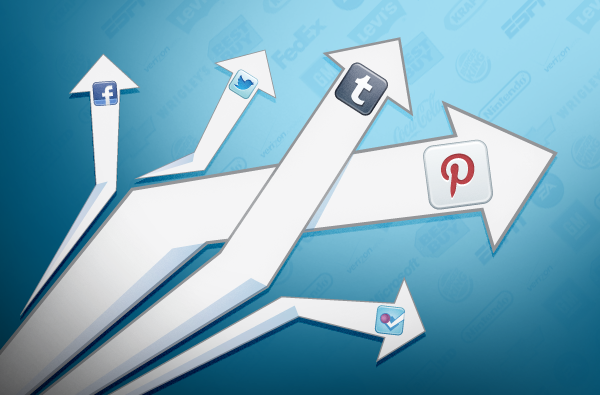 When we got our start, there wasn't anything really resembling a "social ad" on popular social platforms, and the Facebook Like hadn't even been invented yet. We created 140 Proof Platform and our Relevance Engine technology with Twitter as our springboard, and our partners came to us from the verdant ecosystem of Twitter apps. Some of the first publishers in our network were the most popular apps in the Twitter ecosystem, and this was a great proving ground for us.
But we knew that focusing on a single social network for data and audience wasn't enough. Our future would grow beyond the ecosystem regime and beyond the "tweet ad" that some of our die-hard customers still love. And we have been transforming our focus all this time in a number of ways:
First, we've been growing 140 Proof Platform in what, as social has matured, has become a universally integrated social landscape, greater than the sum of the many social network parts. Beyond apps and tweet ads, we've grown our audience and network to encompass swaths of socially plugged-in digital users wherever they go. Big premium publishers, myriad flavors of smartphone games, tablet weather apps, and desktop utilities, messaging apps, browser extensions, and of course the good old website (where digital advertising got its start) are all part of the 140 Proof Media Network now.
140 Proof Platform targeting technology, audience, and data assets have evolved too. The interest graph-powered Relevance Engine that matches audiences with relevant ads was originally powered by public Twitter API data, and now it weaves public data from many social sources — including platforms like Foursquare, Tumblr, and Pinterest. The blended interest graph is larger and richer than single platforms: we draw the richest social signals from over 2 billion produced daily. It's the full picture of global social relationships between people and their interests as defined by what they follow and like, and the content that they see. The blended interest graph allows us a more dimensional picture than any single platform can on its own. (If you'd like to learn more about the Interest Graph, read our special report.)
And third, we've created a rich portfolio of creative options for our customers. Our network supports rich media ads, video ads, and mobile banners, and we still do donuts in social with 140 characters of text. Your ads can go anywhere, on any device, and sometimes they auto expand into their own apps. A cruise line can present a full microsite within our audience's favorite iPad apps, popping tantalizing galleries into view with a tap of a banner. A finance brand can bring its latest product video to people on Scribd.com browsing for articles on investing. Or, highly social CPG brands can run short, shareable messages across all screens and devices — natively just like they always have with us.
As we've always felt, social is everywhere, and it's not owned by any one social network or platform. Social doesn't even live only on apps or the ".com's" of Silicon Valley. Social manifests itself as more than streams and feeds and even the ecosystem; it's a layer blanketing all of our online, and increasingly offline, activity. 
Sometimes people, hearing about how our scope has grown, ask us if we'll change our name. We plan to stick with 140 Proof, to honor our deeply social roots and the social DNA in every aspect of 140 Proof Platform and the Relevance Engine. We're excited about the course we've chosen into the frontier of social, and we're delighted to have you along for the journey.
— The 140 Proof Team
Related articles:
November 13, 2012 - 1 year ago
Tweet
Posted In Interest GraphTargetingTrendsCustomerstechnology