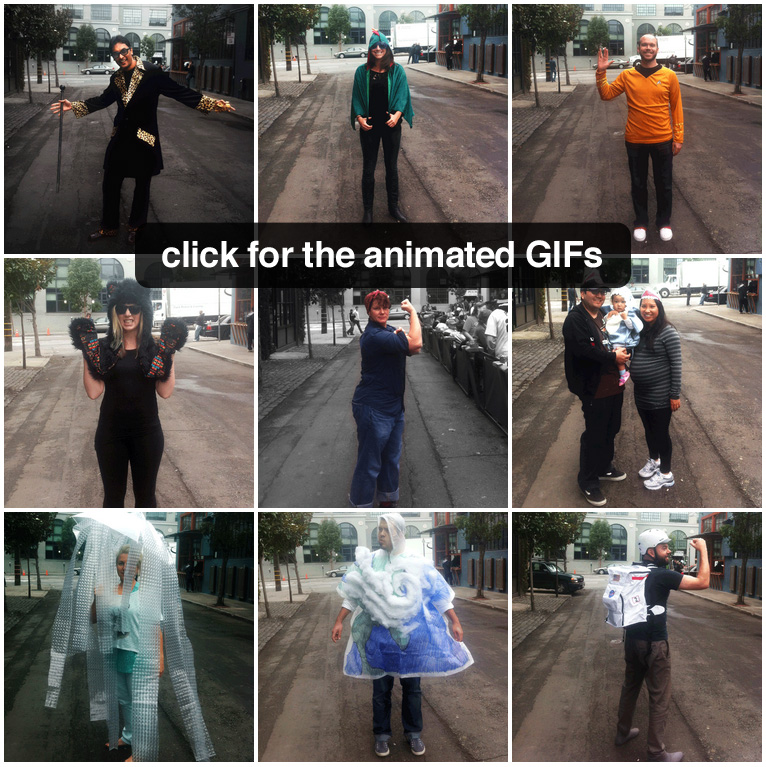 This was a banner year for the annual Halloween celebration at 140 Proof HQ in San Francisco. Every year we host a "Beta Test Your Costume" party at lunch with a costume contest.
Last year's event featured a Georgia Peach, Darth Vader, and the debut of The Bundler (it's a Ruby joke). This year, the costumes were even better — featuring a Black Bear, a Rockstar Dinosaur, and Rosie the Riveter.
Click the image above to see the characters animate!
Winners of the costume contest, by popular vote:
"Best" costume: Lau (@lauardelean) as "Hurricane #Sandy on Twitter"
"Most original" costume: Vanessa (@vnaylon) as "The Hipster Jellyfish"
"Funniest" costume: Ryan (@sixthburrito) and family as the "Shark Pride"
"Worst" costume: John (@jm3) as "The Half-As'tronaut"
Congratulations, 140 Proof! Your costumes were so good that our neighbors 21st Amendment brought us a few cases of their Bitter American brew as an early Halloween treat. Friends and family are invited to stop by our office at 77 De Boom for a taste.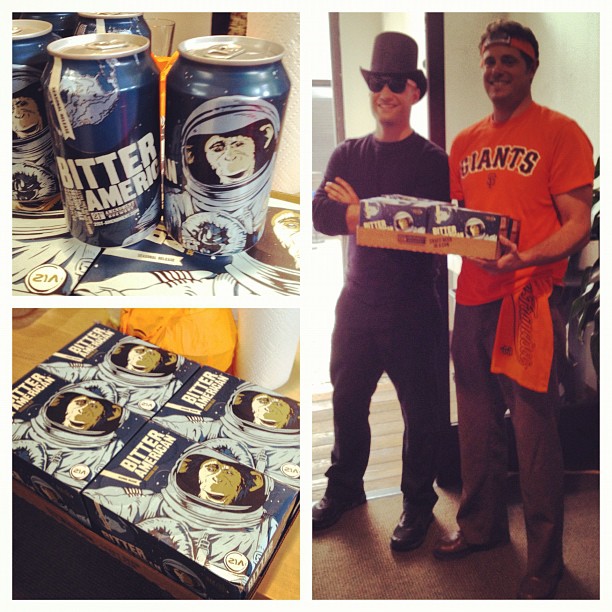 Related articles:
October 31, 2012 - 1 year ago
Tweet
Posted In Culture