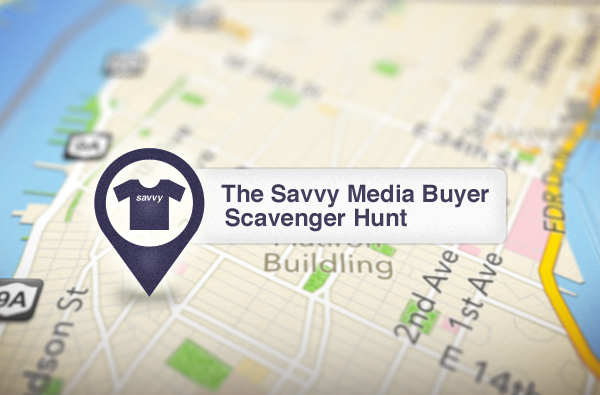 Everybody knows you're smart. Now get the shirt to prove it.
We've started advertising to our customers in two of our biggest markets, NYC and Chicago, with our first out-of-home campaign. And we'd like to know if we reached you. Put yourself on the map and get the Savvy Media Buyer t-shirt!
All you have to do is send us a photograph of you with one of our outdoor ads, and we'll send you our brand new t-shirt, designed just for the smartest of smart media buyers.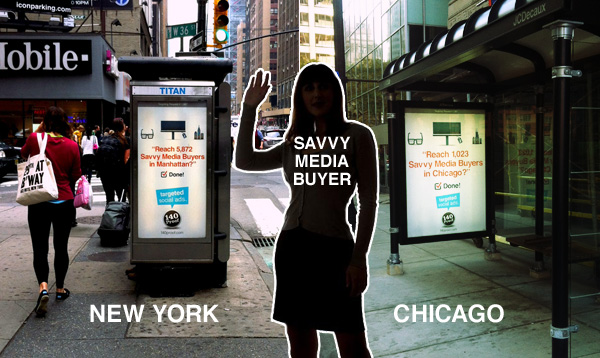 What to send: A photo of yourself with an 140 Proof outdoor ad, along with the general location where you took the photo
Where to send it: our Twitter account @140proof, our Facebook Wall, or just to hello@140proof.com
What you'll get: a brand new limited edition media buyer t-shirt in your size (cut in men's and women's styles)
P.S. we'll follow up with you for a mailing address when your shirt is ready.
Check out the map below for hints at where you might find 140 Proof ads.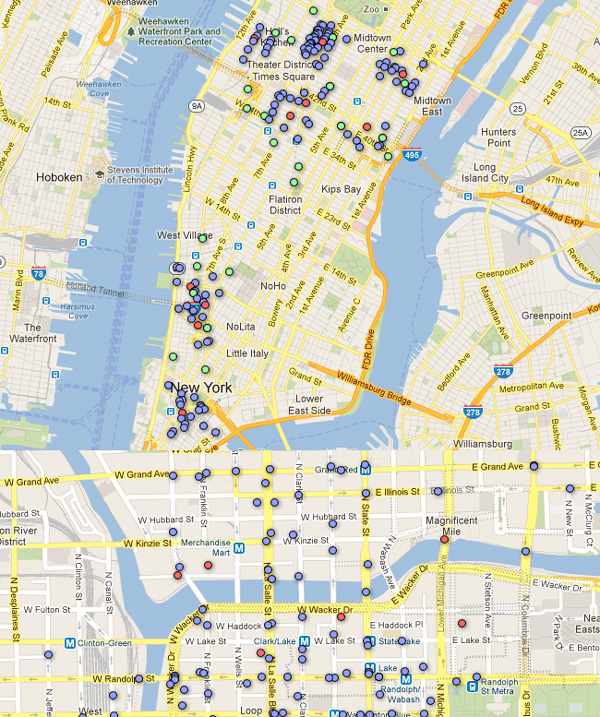 Recent articles:
October 16, 2012 - 1 year ago
Tweet
Posted In Schwag