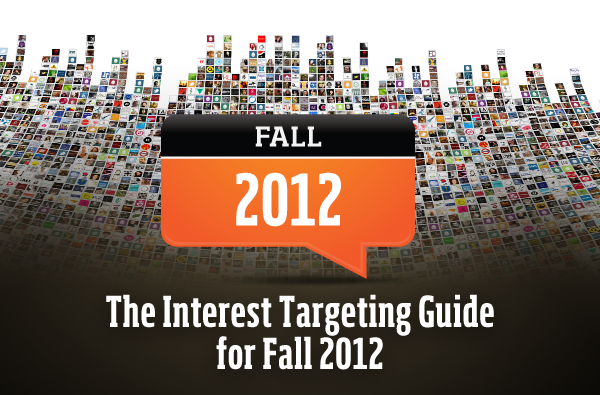 Targeting is critical to good advertising. While some mass-market products have appeal to a wide variety of people, most brands need to reach a subset of the general population with their message — that well-defined group that marketers call the target audience. 
Online advertisers have historically used a couple ways to target their ads: putting ads on sites or apps that fit into verticals or showing ads to people based on browser history. But neither of these approaches fits the new, decentralized, content-driven nature of the internet. People visit social first and branch out from there, based on what friends and influencers recommend to them. 
Interest graph targeting, on the other hand, transcends platform, uses public data, and can be applied everywhere. Interest graph targeting derives from public data in the social graph, and defines audiences based on interest signals like who people follow in social.
Advertisers can effectively build audiences in social advertising by aggregating the followers of influencers on particular topics. To help marketers understand how interest targeting can apply to upcoming campaigns, let's take three big events coming this fall: the Emmy awards, automotive's New Model Year, and the World Series.
The Emmys
Imagine that a CPG brand specializing in products for young children is sponsoring the Emmys as part of a push to attract moms and other household buyers. In this case, we would target both fans of retail influencers as well as moms. Taking cues from the Emmy nominees, marketers trying to reach moms watching the Emmys should target an audiences made up of followers of influencers like: @DowntonAbbey, @DANCEonFOX, @DancingABC, @girlsHBO, @nbc30Rock, @ModernFam, @BigBang_CBS, @EdieFalco, @NotTinaFey, @OfficialJLD, @MrJonCryer, @Alec_Baldwin, and @SofiaVergara, plus classic mom-friendly influencers like @ToysRUs, @ParentsMagazine, and @momfluential. By an extremely broad definition, up to 50 million people can be targeted with this combination of personas.
Auto New Model Year
September is prime time for automakers, as they launch new vehicles for the New Model Year (also known as MY 2013). To raise brand awareness and drive interest for potential buyers, automotive brands can use interest graph targeting to reach in-market vehicle shoppers in social. For a MY 2013 vehicle launch campaign, an automaker can reach the audiences of consideration-friendly news sources like @WSJautos, @AOLautos and enthusiast influencers like @Jalopnik. Automakers can also capitalize on the audiences of other automakers in social, using a conquest strategy to capture as many in-market shoppers as possible during the critical launch period. 
Major League Baseball's World Series
Interest graph targeting works for every vertical or type of event, but sports and social are an especially strong combination. Sports event broadcasters and other sports brands can aggregate World Series audiences with the followers of sports and baseball influencers like baseball journalists as well as the athletes themselves. To reach World Series fans with interest targeting, 140 Proof recommends building a strong audience with baseball leaders like @NickSwisher, @BrianWilson38, and @DavidOrtiz, journalists like @keithlaw, @JPosnanski, @BNightengale, and @Buster_ESPN, and broadcast brands like @ESPN and @SportsCenter.
Now you should have a better understanding of how interest graph targeting can be used to aggregate followers into audiences. Do you know of a brand facing a unique targeting challenge this fall, or do you have any questions about interest graph targeting? Let us know in the comments.
September 19, 2012 - 2 years ago
Tweet
Posted In Interest GraphTargetingAdvertising